Now available "A Sacramental Vision of the World".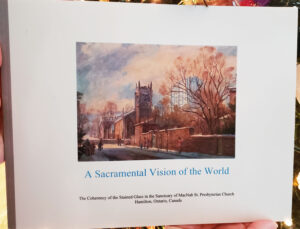 This full colour, 40 page book containing three photographs of each window in the Sanctuary, other than those on the north wall, describes in detail the windows; their relation to the quotations on them; and their relation to each other.
Cost: $75 (all net proceeds go to MacNab). To order, please contact Kevin Russell.