Welcome to MacNab St. Presbyterian Church
The congregation of MacNab has been worshipping and serving in the downtown heart of Hamilton for over 160 years. We are a vibrant, multicultural congregation drawn from across the greater Hamilton area.
Online  Worship Service
With the recent surge of the omicron variant and out of an abundance of caution, Session has decided to return to online services only for the time being (suspending "in-person" worship service). As the situation improves, we will re-evaluate conditions and determine if we are ready to resume "in-person" services. Hopefully, this setback is only temporary and we will soon be moving forward again with our "in-person" worship at MacNab. Thank you for your patience and understanding.
Each Sunday there will be a Premiere viewing on either Facebook or YouTube. Join us on either platform at 10 am or watch at any time that is convenient for you.
YouTube Premiere (Sundays at 10 am) – Sunday January 23, 2022
"A special shout out to the Hamilton Out of the Cold volunteers who continue to provide take away meal bags during the pandemic. Steve talks about limits during Covid in his message. We are thankful for those who continue to prepare and serve meals through these extraordinary challenges."
****************************************
In Person Worship (suspended as of Dec. 26th)
If you plan to attend, please follow the steps outlined below:
Bring proof of vaccination and government issued ID to show at the door
fill out the Registration and Consent form each week prior to Sunday
take the provincial online screening approx. one hour prior to coming to church each Sunday. If you are feeling unwell, please take care of yourself and stay home.
Live stream
of our 10 AM service is available on the MacNab Presbyterian
YouTube channel
.
********************************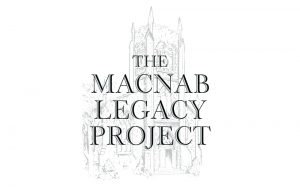 Mission Statement
"We acknowledge Jesus Christ as Lord and Savior. Through God's love we are committed to care for one another, and by God's grace be equipped to serve our community and the world." – Jan 2006
Statement of Inclusion
"God's love includes everyone. We honour and affirm our differences, unified in our belief in Jesus Christ, and honouring his love in all things" – June 2019
The above is an abbreviated version of the full Statement of Inclusion