Welcome to MacNab St. Presbyterian Church
The congregation of MacNab has been worshipping and serving in the downtown heart of Hamilton for over 160 years. We are a vibrant, multicultural congregation drawn from across the greater Hamilton area.
"God's love includes everyone. We honour and affirm our differences, unified in our belief in Jesus Christ, and honouring his love in all things" (June 2019 abbreviated version of the full Statement of Inclusion)
************************
In Person Worship
Our dual ministry is back. We are once again offering two services:
Gathering -(a relaxed, interactive atmosphere) meeting at 9 am in Johnston Hall

Gathering band leads worship

Traditional Service – meeting at 10:30 am

featuring the pipe organ, hymn singing and MacNab choir
the Traditional service is livestreamed
Livestreaming of our 10:30 AM service continues and is available on the MacNab Presbyterian YouTube channel.
************************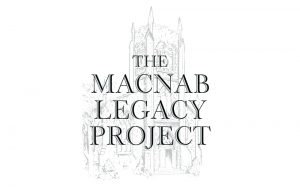 The MacNab Legacy Project (Restoring our Buildings)
*************************
Mission Statement
"We acknowledge Jesus Christ as Lord and Savior. Through God's love we are committed to care for one another, and by God's grace be equipped to serve our community and the world." – Jan 2006